Commercial Roofing Services Arvada, Colorado
14.

Commercial Roofing Services Arvada, Colorado
Finding a certified roofing contractor that is experienced in providing first rate commercial roofing service can feel like a daunting task. We are here to simplify things for you and turn you into a lifelong Colorado Continental Roofing and Solar customer.
With our extensive roofing background and our customer service driven mentality, you are guaranteed to be provided with a roof that not only functions properly but will also look great for years to come. Call us today at (720) 726-6775 so we can discuss the extensive list of commercial roofing services we proudly offer.
Quality Commercial Roofing Services
It is impossible to fully stress the importance of a dependable commercial roofing contractor. Unfortunately, many business owners figure out how important it is only when the unthinkable happens. Don't wait until the damage is done. Here at Colorado Continental Roofing and Solar we have several programs in place to ensure you are never caught off guard where your roofing asset is concerned.
Some of the services we expertly provide our valued customers include the following:
Inspections
Maintenance programs
Leak detection and repair
Replacement
Installation
Coatings
Energy-efficient roofing
For those of you located in the Arvada, Colorado area, don't hesitate to call. We are here to provide quality workmanship paired with our exceptional customer service. You can reach us at (720) 726-6775 – we hope to hear from you!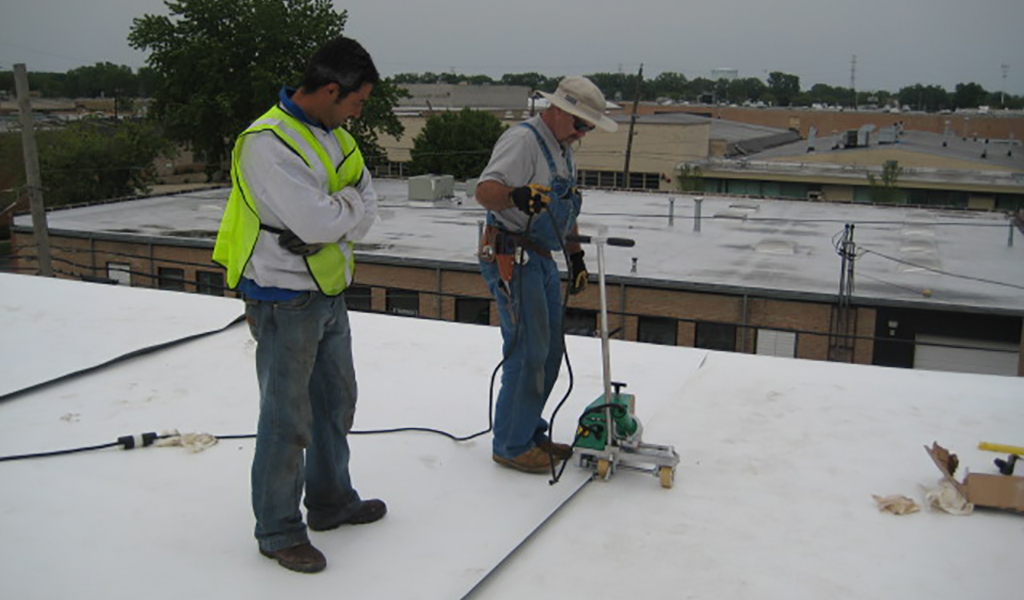 Choosing a Contractor
Always do your homework to make sure you are choosing a company with a solid background in commercial roofing. Ask questions and speak to referrals to ensure you are finding a company that is able to correctly address your roof and the issues it is facing. A few points to help you find the right commercial roofing contractor for are:
Confirm they are licensed and insured
Avoid "storm-chasers"
Don't let price determine who you hire
Ask for previous customer testimonials
Don't be bullied by pushy sales strategies
Ask about the materials they will use and warranties provided
At Colorado Continental Roofing and Solar we take pride in our reputation as an industry leader. We have steadily built a team of specialists that are experienced in all commercial roofing applications and the necessary skills to treat them.
Colorado Continental Roofing and Solar Guarantee
For nearly 20 years we have been providing quality commercial roofing solutions at affordable prices for the beautiful state of Colorado. Whatever your roofing concern we guarantee to address it and offer the best specialized solution to correct it.
We are truly thankful for all of our past, present and future customers. Without you all we wouldn't be able to do what we enjoy – supplying our great state with quality commercial roofing services.
If you are in Arvada, Colorado or the surrounding area, give us a call today at (720) 726-6775. We look forward to turning you into another satisfied customer.