Flat Roof Repair Wheat Ridge CO
1.

Flat Roof Repair Wheat Ridge CO
Does your roof look worn down from the elements of nature? Is it in need of flat roof repair services by a professional? If your facility is located in the Wheat Ridge, Colorado area, call Colorado Continental Roofing & Solar today. With nearly two decades of roofing experience, we'll help rid you of any bothersome roofing issues.
Don't wait for roofing problems to arise! Start your roofing process today. Time is a crucial factor on the amount of damage done to your roof. If you give your roof enough time, these little issues can develop into major roofing headaches and expensive repairs. You can prevent all of this. Colorado Continental Roofing & Solar is an approved, factory-trained applicator of dependable roofing and waterproofing solutions for every roof's unique needs. To request a professional, on-site estimate by one of our associates, call us today at (720) 726-6775.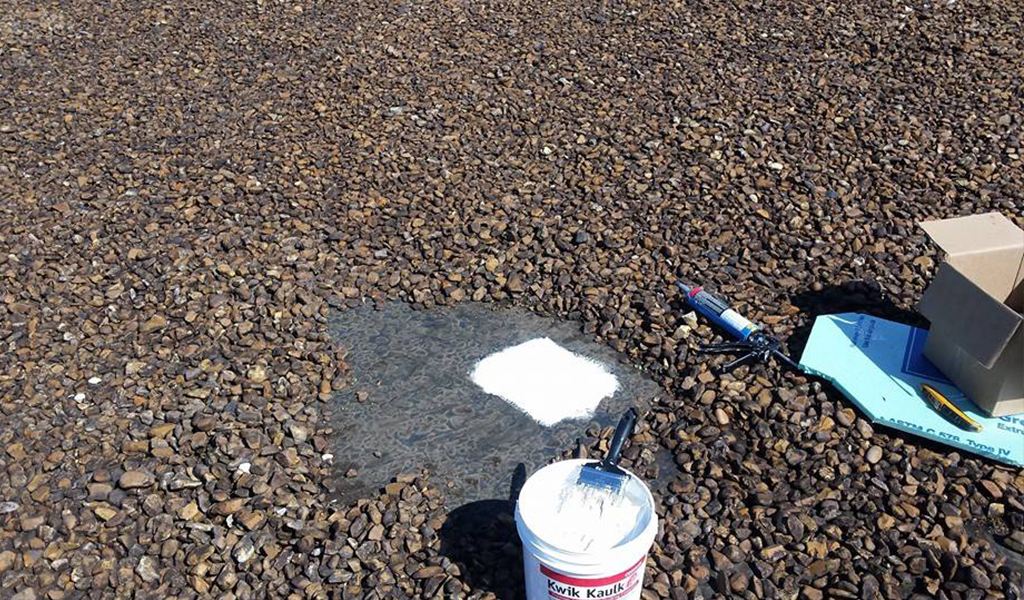 Flat Roof Issues
Over a certain time period, a flat roof can experience a number of issues. Some of these issues may include:
Aging
Cumulative weathering
Ponding water
Chronic leaks
UV damage
Storm damage
Compromised roof covering
And other issues
If your roof has experienced any of these problems, don't wait to give us a call! Colorado Continental Roofing & Solar will perform a thorough assessment of your roof and pinpoint the problematic areas. With these issues addressed, we will then present a number of solutions based on your roof's specific needs. Our team of skilled specialists will get your roof back to quality standards.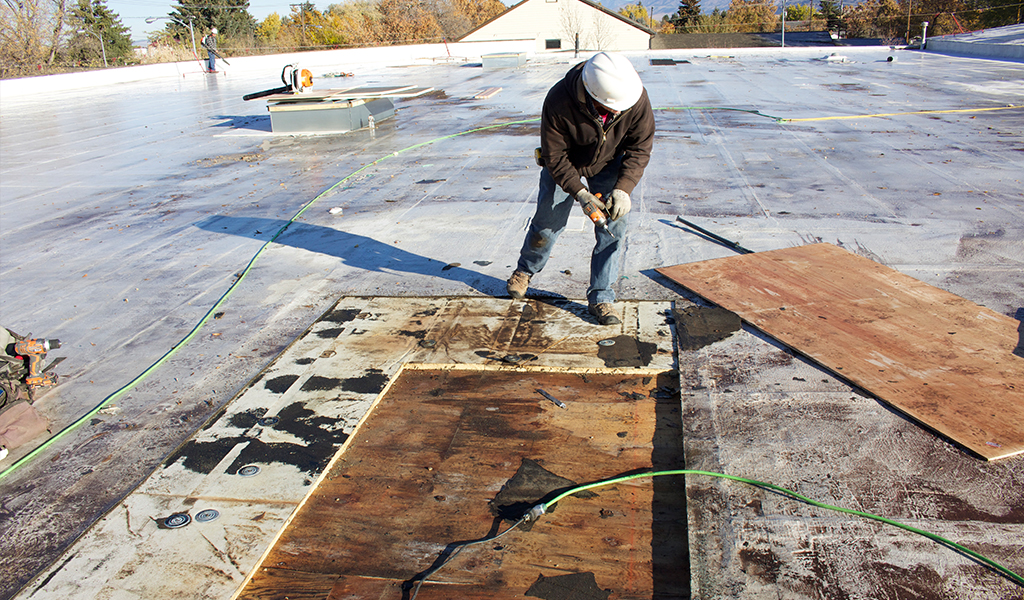 Flat Roof Repair Solutionists
We are committed to providing quick and effective solutions for all of your roofing issues. For this reason, we use the highest quality roofing solutions available on the roofing market. Our repair and waterproofing solutions are designed to handle all types of flat and low-slope roofing:
EPDM
TPO
PVC
Metal
Modified bitumen
Built-up
Weather can wear down a flat roof, especially in the wintertime and summertime. The snow from winter will melt and cause ponding water. This water creates pressure on the roof, which can lead to your roof becoming compromised. If your roof requires any roof repairs at all, don't wait to call us today!
Flat Roofing Estimates
Conklin, our preferred manufacturer with over 35 years in the roofing industry, is our provider for the premium roofing solutions we offer. Our roofing systems can be backed with non-prorated warranties for up to 20 years. These manufacturer warranties are just one of the amazing benefits Colorado Continental Roofing & Solar receives as an official installer of Conklin roofing products.
Don't hesitate to call if your flat roof needs any repairs. Colorado Continental Roofing & Solar strives to provide complete customers satisfaction with each of our projects. We are more than happy to assist you!
Call us today at (720) 726-6775 to request a professional, on-site roof survey and estimate. We look forward to helping you!