Flat Roof Replacement Wheat Ridge, Colorado
7.

Flat Roof Replacement Wheat Ridge, Colorado
Have you been searching for a reputable commercial roofing company to replace your flat roof? If you are in the Wheat Ridge, Colorado area call us today at (720) 726-6775 to get a personalized inspection. Colorado Continental Roofing and Solar is a knowledgeable company that looks forward to the opportunity to assist you with all of your flat roof needs.
Is It Time to Replace My Flat Roof?
There are a number of issues that a flat roof can experience.  Here are some signs to look for to let you know if it may be time for a total roof replacement:
Extreme Weather
Ponding Water
Leaks
Age
UV Damage
And many more
Every flat roof is different and each requires different solutions to get them back in working order. If you're in the Wheat Ridge, Colorado, or surrounding area, and your flat roof is showing her age give us a call at (720) 726-6775. We'll get your roofing asset back on track!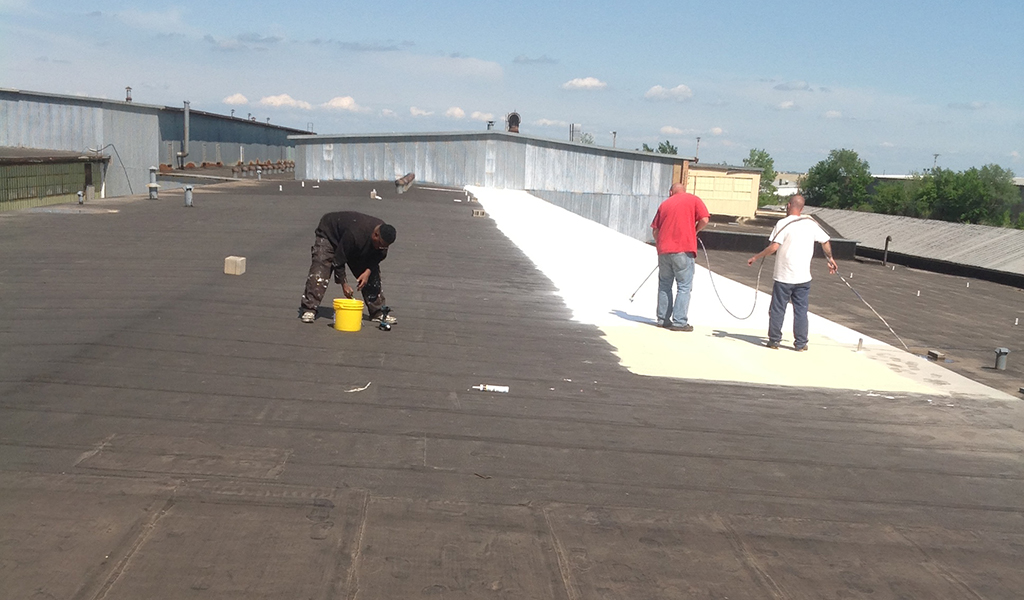 Choosing the Right Commercial Contractor for Your Flat Roof
There are many commercial roofing companies out there. Here are a few questions you should be asking any commercial roofer to make sure you're picking the right company for you:
What type of experience do you have with flat roof replacement?
What do you offer that your competition doesn't?
How long have you been in business?
Can you provide previous customer testimonials?
Are you properly licensed and insured?
With our dedicated approach to customer satisfaction Colorado Continental Roofing and Solar is the commercial roofing company for all of your roofing needs. With nearly 20 years in the roofing industry we are confident in assuring you of our ability to replace your flat roof. We are a family owned business that takes pride in a job well done.
Flat Roof Replacement Estimates
If you're in Wheat Ridge, Colorado give us a call today to schedule a time for an inspection at a time convenient for you. One of our expertly trained technicians will perform a professional and thorough evaluation of your flat roof and provide you with a detailed list of solutions. Here at Colorado Continental Roofing and Solar we educate our customers so they can make informed decisions regarding their roofing asset. We understand that a commercial roof is a large and costly asset and we will do our best to protect your asset by providing you with affordable and long lasting solutions to any roofing issue you may be experiencing.
Don't hesitate – call today at (720) 726-6775 to get your flat roof replaced. We are here to help and truly look forward to the opportunity of earning your business.