Roof Coating Wheat Ridge CO
2.

Roof Coating Wheat Ridge CO
Are you looking to put a stop to annoying roof leaks with a permanent waterproofing solution? If your building asset is located in or around Wheat Ridge, Colorado, Colorado Continental Roofing & Solar may be able to help. We are a recognized and reputable applicator of complete waterproofing systems with nearly two decades worth of experience.
Our waterproofing systems are called either roof coatings or roof coating systems. While roof coatings do seal the current roof in a watertight layer, they also increase the life of the existing roof in a budget-friendly method without the costly tear-off procedure of a roof replacement. To request a custom roof coating estimate for your facility, call us at (720) 726-6775.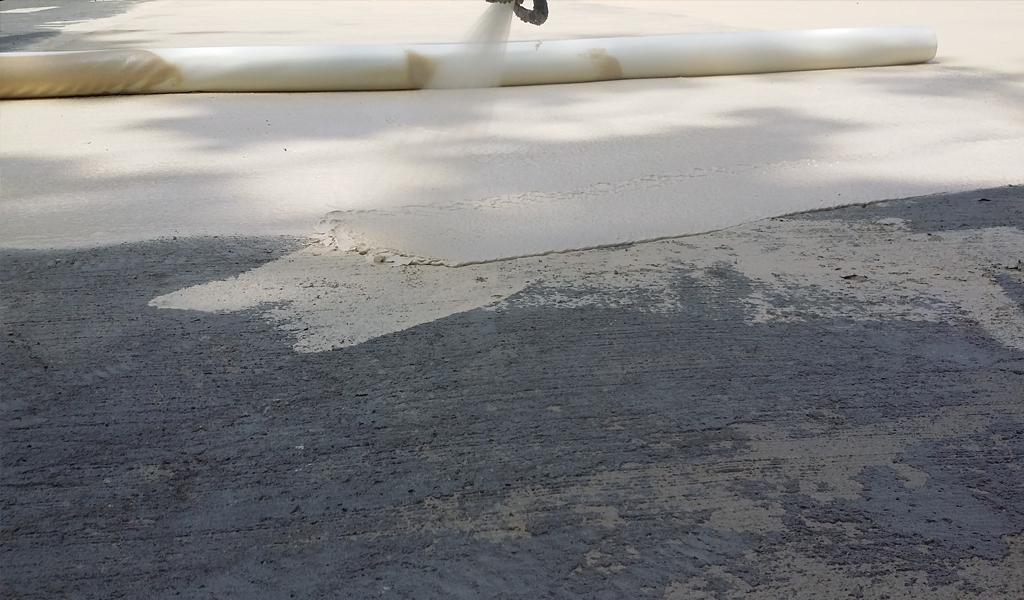 Roof Coating Solutions
Colorado Continental Roofing & Solar provide a number of roof coating services for a large array of industrial and commercial roofing types:
EPDM
Built-up
Metal
TPO
Modified bitumen
PVC
And others
Our roof coating systems form a seamless, watertight layer of protection over your existing roof after application. These systems are also eligible for non-prorated warranty coverage for up to 18 years. They can also be recoated, which renews your warranty coverage and cost savings. Call us today to learn more!
Roof Coating Benefits
Here are a few of the benefits of having a roof coating system installed on your roof:
Forms a water-tight protective barrier
Expands and contracts with fluctuating temperatures
Class A fire resistance and Class 4 impact resistance
Extends roof's lifespan
Reduce roof costs with no roof tear-off procedure
Delays roof aging with strong UV resistance
Reflects up to 85% of sun's rays, which can provide 30% A/C cost savings
ENERGY STAR® qualified
Can be expensed as maintenance
If your roof requires a different method or solution, don't worry! We can install a reliable single-ply membrane system instead. Call us to have your roof inspected for custom solutions.
Coating System Estimate
With over 15 years of roofing experience, Colorado Continental Roofing & Solar is founded off of customer satisfaction and quality workmanship. We'll survey all problematic areas of your roof. After that, one of our associates will provide you with a tailored proposal of solutions based on your roof's situation.
You can rely on Colorado Continental Roofing & Solar for the professional roofing services you need! Don't hesitate to call us to schedule an appointment for your roof evaluation. We are here to help!
Don't hesitate – call us today at (720) 726-6775 for an on-site roof assessment and estimate. We look forward to helping you!