Roof Coating Lakewood, Colorado
16.

Roof Coating Lakewood, Colorado
Our highest priority is making sure our customers know they can depend on us for honest roofing solutions and long-lasting, quality workmanship. It is important to us to be known as trustworthy and reliable.
For those of you in the Lakewood, Colorado area, call us today at (720) 726-6775. One of our helpful staff members will gladly take the time to discuss the many qualities that have allowed us to lead the commercial roofing industry for nearly 20 years.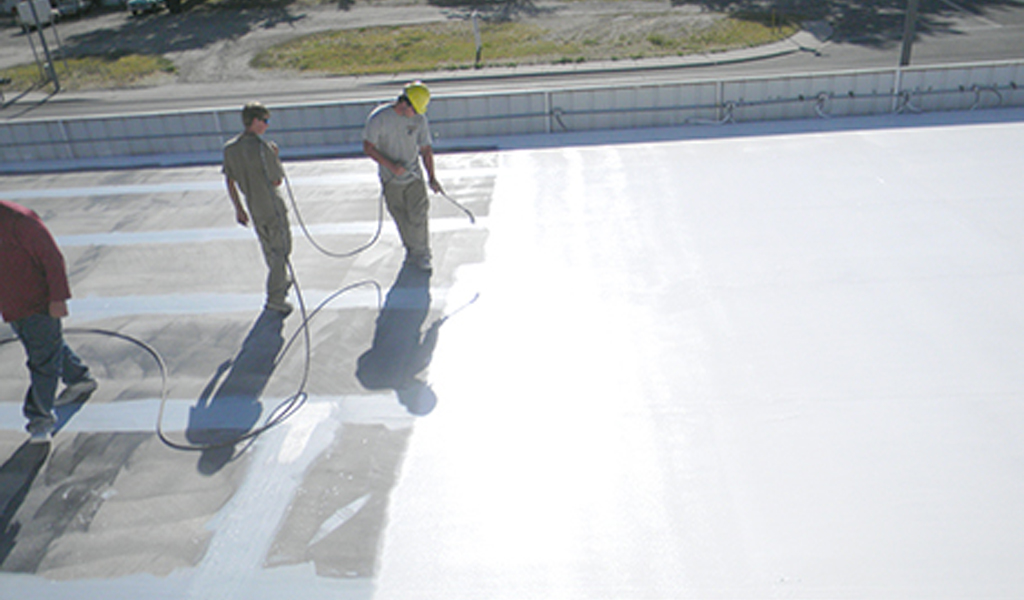 Coating Application
Our roof coating system is not a "cure-all" that will solve all your roof issues, but we can sustain your existing roofing asset while protecting your roofing budget. The list of roof coating benefits is lengthy. A few of key advantages include:
Reduction in Energy Usage: With the coating's reflective properties aiding in lowering your roofs temperature, it in turn helps you regulate the interior temperature of your building. This results in comfortable employees, tenants, or students – and lower energy bills!
No Landfill Fees: Industry studies show that around 40% of construction waste is from commercial roofing projects. With our roof coating system, you can delay the need for a total roof replacement saving you time and money by removing the need to tear off and dispose of old roofing material.
All Weather Appropriate: Roof coatings expand and contract with fluctuating temperatures. This makes them a great option for areas where they see great temperature differences throughout the year.
Visual Improvement: Covering your roof with a bright white coating provides a roof that is aesthetically pleasing by covering your old worn out roof.
Improved Roof Life: With our coating system, we can restore your moderately to slightly aged roof back to a sustainable condition. When properly maintained there is always the possibility of having your roof re-coated in the future for additional years of coverage.
If you are interested in learning more about roof coatings and the many way they can benefit you, please give us a call at (720) 726-6775. Our service area includes Lakewood, Colorado and the surrounding areas.
Colorado Continental Difference
Here at Colorado Continental Roofing and Solar we are a family owned and operated business that has been serving the Colorado area since 1977. From repairs to replacements, to coatings and everything in between, our team can do it all. Don't hesitate to contact us if you need a professional's opinion. You can reach us at (720) 726-6775.
We look forward to hearing from you!